Firefighter Ronald Lavache - Nov 2013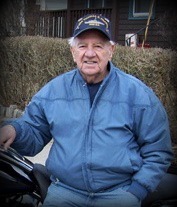 Retired Fire Fighter Ronald "Ron" LaVache, at the age 83 passed away on November 11, 2013. He was a resident of Hudson, formerly a resident of Watertown. Son of the late Francis and Yvonne LaVache of Cambridge. Beloved husband to the late Antoinette (Gandiosi) LaVache. Loving father to Watertown Fire Lieutenant Edward LaVache & his wife Deborah of Watertown, Ronald LaVache of Hudson, Kenneth LaVache of Hudson, Watertown Fire Lieutenant Dan LaVache & his fiancé Andrea of Woburn and Sandra O'Driscoll and her husband Denis of Wayland. Devoted Papa to 16 grandchildren and 3 great grandchildren and many others that lovingly referred to him as their Papa. Dear brother of Richard LaVache, Winifred O'Brien, Phyllis DeAntonis and the late Francis LaVache.
Ron was a proud "Tin Can Sailor" that attained the rank of Petty Officer Third Class in the US Navy. His Navy years and the many years he spent on the Fire Department were some of his best, but his greatest joy was watching his children and grandchildren perform in their numerous activities and sporting events. He will be deeply missed by his many nieces, nephews and friends.